News & Media
This year's 16 Days of Activism against Gender-based Violence comes at a time when the country is still mourning the murders of many women and children who were victims of gender-based violence. The recent murders of Uyinene Mrwetyana and Leighandre Jegels also highlight the plight of women in our country who are violated daily. As Unisa, we stand against gender-based violence in all its forms and we continually strive to act and engage in discourse that seeks to address this social ill.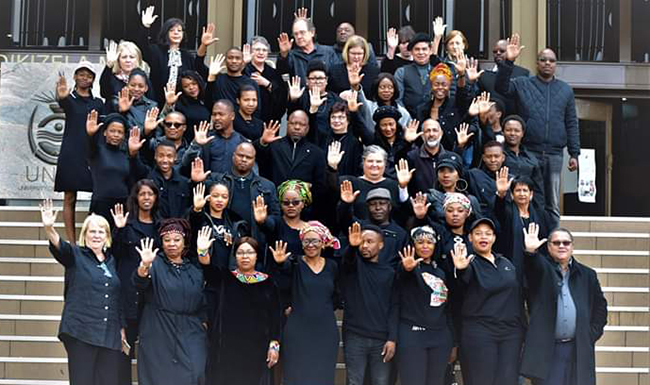 Among other efforts that we put in place to create a better society, Unisa recently launched an initiative to provide all female students with defensive pepper spray units as an active response to President Cyril Ramaphosa's call to find solutions to the unacceptable levels of gender-based violence in the country while the College of Human Sciences held a candlelight memorial on 6 September – a day on which the rest of the country came to a standstill as people, women and students, in particular, took to the streets to protest against gender-based violence.
Safety is the birth right of every woman and child and Unisa will continue to address the crisis that gender-based violence has become in South Africa. The University believes that dealing with this scourge and finding solutions should be prioritised.
Unisa stands ready to collaborate with government and other institutions to assist the country in addressing gender-based violence. Unisa further asserts that gender-based-violence solutions should not only be driven by women or be the burden of women only – the University especially encourages men to play an active role in implementing solutions. Don't be distant- do your part!
#UnisaAgainstGBV #OrangeTheWorld
*By Tshimangadzo Mphaphuli, Acting Editor: Internal Communications, Department of Institutional Advancement
Publish date: 2019-11-25 00:00:00.0