College of Science, Engineering & Technology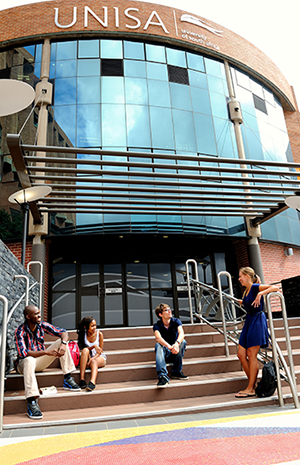 The University of South Africa (Unisa) is immensely proud of its School of Computing for being ranked in fifth position among 23 universities in terms of its research output. In an article written by Stellenbosch University researcher Douglas A Parry and published in the South African Computer Journal (July 2019), Unisa was ranked fifth, following the universities of Pretoria, Cape Town, Johannesburg and KwaZulu-Natal, and well ahead of the University of Witwatersrand, Tshwane University of Technology, Stellenbosch University and the University of Western Cape, to mention but a few.
The universities were ranked according to their computing research output for the period 2008 to 2017. The author rated computing disciplines in terms of the patterns of research production and the publication, collaboration and impact of South African computing research.
According to Prof Alfred Coleman from Unisa's School of Computing, the ranking is a huge achievement. "This ranking confirms that we are doing well in research production and publication output in the space of computing," he said. "If industries and our community can partner with us in research, the Unisa School of Computing will produce cutting-edge research and innovative ideas which can solve the greater needs on our continent."
To view the article, click on the link below:
http://sacj.cs.uct.ac.za/index.php/sacj/article/view/674/284
* By Edgar Rathelele, Senior Media Officer, Department of Institutional Advancement
Publish date: 2019-10-14 00:00:00.0