Engineers without Borders

About Engineers Without Borders - Unisa
Unisa's chapter of Engineers Without Borders (EWB-Unisa) was launched in 2013. Operating under the umbrella of EWB-South Africa alongside other student chapters at UCT, Wits, Tuks, UKZN and NMMU, as well as professional chapters in the Western Cape and Gauteng, it aims to use sustainable engineering solutions to address the needs of local communities.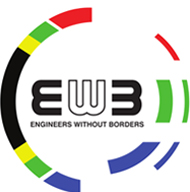 _
As a volunteer organisation, EWB uses the skills and expertise of students and professionals to benefit communities and community based organisations. EWB is aligned with the Millennium Development Goals and projects range from water and sanitation to civil structures, energy, waste and agriculture.
With few avenues for students and engineers to be involved in social upliftment projects, EWB-Unisa provides an extra-curricular platform for students to apply what they have learned in their studies to real-world situations. Participants are guaranteed to receive valuable project experience and skills that will add value to any CV. In addition, one of the greatest rewards will come in the form of hugs and smiles from the children of the communities assisted.
While the organisation is typically for engineers, EWB-Unisa recognises that successful projects need expertise from all fields and is open to engineers and non-engineers alike. In light of this, the EWB-Unisa committee has been meeting with NGOs, corporates and some of Unisa's own colleges and research institutes to fully understand community needs and form valuable partnerships so that real solutions that have real impact can be formulated and put into action.
Last modified: 2017/05/05