College of Human Sciences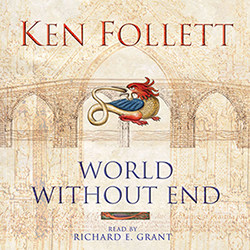 Unisa's Dr Julie Pridmore, from the Department of English Studies in the College of Human Sciences, presents a second talk on fiction and quarantine. Her talk is based on Ken Follett's novel, World without end, published in 2007.
Fiction is enormously powerful in drawing today's circumstances of survival, isolation, community and love. These "plausible, prescient books", says Jane Ciabattari, tell us "we've been through this before and we've survived".


* By Rivonia Naidu-Hoffmeester, Communications and Marketing Specialist, College of Human Sciences
Publish date: 2020-06-03 00:00:00.0