In celebrating the 2020 International Women's Day, Unisa's Institute for Gender Studies, within the College of Human Sciences, under the leadership of Prof Nokuthula Mazibuko, hosted a research seminar entitled "African feminism discourse".
The seminar was held on 13 March 2020 under the theme #EachForEqual. This derives from the ideology that an equal world is an enabled world and encouraging a collective effort to create a gender-equal world. This seminar focused on African feminism(s), especially the different femininities within African feminism and their inclusion of worldly experiences. The evolution of African feminism needs a dialectical imagination that uses the existing theories and methodologies to create new ideologies of African feminism.
Among the attendees were the former first lady, Zanele Mbeki, founder of South African Women in Dialogue (SAWID); postgraduate students from Unisa, the University of Pretoria and the Tshwane University of Technology; academics; and non-government organisations.
Key speakers at the seminar were Prof Desiree Lewis (University of the Western Cape, in the Department of Women and Gender Studies), Sizakele Phohleli (a self-published author, poet and gender activist) and Zulaikha Patel (a youngest ambassador of Charlotte Maxeke Institution and Thuma Foundation).


Everyone has the power to end gender-based violence and femicide, a scourge in South Africa.
Prof Azwihangwisi Mavhandu-Mudzusi, the Head of Graduate Studies and Research, opened the seminar by providing a definition of TshiVenda African feminism. She demonstrated the greetings in TshiVenda, a sign of respect and which may have different meanings to other African cultures.

A global context of knowledge
Lewis discussed how seriously feminism has been taken by universities since the 1980s. People have witnessed the emerging gender studies across universities. Gender is being mainstreamed and, in general, people are doing gender. In the 1990s, feminism was driven by academic feminists. African feminism is a global context of knowledge. African feminists such as Amina Mama and Patricia McFadden, to name a few, are not highly acknowledged as your bell hooks or Alice Walker, and yet they are equally deserving of the same status.
She argued that African feminism is celebrated much more post apartheid. The theme #EachForEqual is about the struggle for justice and the struggle for equality, which is about asking questions regarding power even in the struggles in the face of today's world on colonialism, violence and racism. She concluded by saying that people must retain a transnational focus and pursue an African feminism.

Evaluating spaces of safety
Phohleli provided her own definition of feminism. It is not typical, radical or found in scholarly books or research papers. However, her feminism is inward, different or unique, to the point of evaluating spaces of safety before the revelation of her feminism. She is queer and is not afraid to view within self. She engaged the audience in a creative way, asking them to do a small exercise wherein they would self-introspect and engage with self-love. She asserted how easy it was for people to love others but not themselves. She encouraged the audience to invest in self-knowledge and self-love, with a notion of feminism as an African concept, which affirms people's identity.

A loud kind of feminism
Patel is known for her activism, which started at age 13 when she led a march to end racial discrimination and oppression in multiracial schools. She defined her feminism as an African and loud kind of feminism that fights for the agency of women. She asserted that women should not have any fear in choosing how they want to live and act in this world. She argued that the time for women to be silenced is over and said that all women, including those in rural areas, should be empowered to stand for what they believe in and should not be put down by the institutions that exist socially, politically, economically and otherwise.
In closing, Mazibuko said that the world should prioritise on Sustainable Development Goal 5: Gender Equality, focusing on the empowerment of women and girls. South Africa should aim to end poverty, since poverty is a denial of human rights. Social power is key, and everyone has the power to end gender-based violence and femicide, a scourge in South Africa.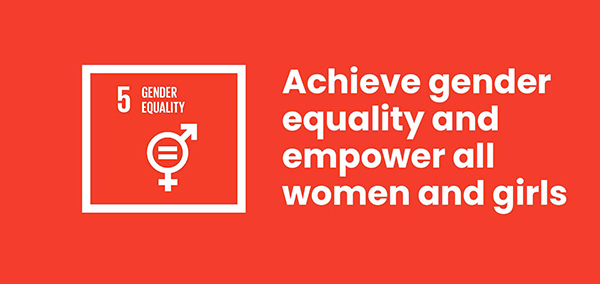 * Submitted by the Institute for Gender Studies