Searchlight Research Project
The IODL provides a range of intervention programmes that are targeted at supporting and equipping Unisa staff with the appropriate knowledge and skills to effectively conduct (and disseminate) ODeL research. Of particular importance among these interventions is the Searchlight Research Project (hereafter referred to as the Searchlight programme).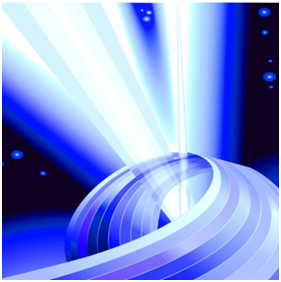 Through a series of research training workshops, the Searchlight programme offers individualised and community-based praxis in order to support and enhance Unisa staff members' research capacity. The purpose of the Searchlight programme is thus to be a light in the darkness of academic research and writing. It also offers ODeL postgraduate students a platform to present their proposals and theses' chapters for the purposes of quality improvement and standardization. This initiative adds to cross-disciplinary discussions, which in turn prepare staff and students for academic debate, rigorous ODeL research practice, and scholarly presentations. Besides research and training, IODL researchers provides advisory, facilitation and evaluation services. They are also active in the facilitation and formulation of ODeL policies in different countries in the continent.
Overall, the Searchlight programme is tasked with the following:
To improve teaching at Unisa as an ODeL institution through reflexive research by its academics;
To build research capacity;
To promote an increase in ODeL research output; and
To encourage academics to engage in multi-disciplinary research.
In order to achieve the above, the IODL Searchlight programme is designed to provide practical and technical advice from established academic colleagues, offering support and providing mentorship. Monthly workshops and presentations on various topics by seasoned ODeL scholars are offered. True to its very nature, the first session of the Searchlight programme comprises a roundtable discussion on the concepts of openness, ODeL, online learning, OER's and blended learning as well as the academic field of distance education. Thereafter, the programme embraces a more technical and practical aspect, covering topics such as ODL theories, research questions, ethical clearance, ODeL research methodologies, data analysis, academic writing and identifying journals for publication.
Last modified: 2019/04/18