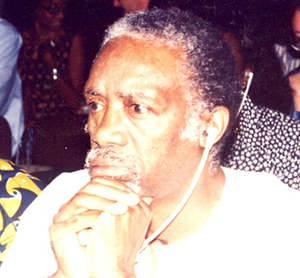 Professor Monwabisi Archbald Mafeje was born on 28 March 1936 in Engcobo in the Eastern Cape, South Africa. He grew up in an academic setting – his father was headmaster of the local primary school and his mother was a teacher. Sent to Healdtown, an illustrious school whose former pupils included South African State President Nelson Mandela and founder of the Pan African Congress Robert Sobukwe, Mafeje was influenced by Livingstone Mogotsi, his history teacher and an activist, journalist and writer.
After completing his schooling, he studied for a year at Fort Hare University before being expelled for political activities. He moved on to the University of Cape Town (UCT) in 1957 where he enrolled in zoology, before quickly changing tack and signing up for a BA degree in social anthropology. It was a successful switch, with Mafeje obtaining a first-class honours degree. After obtaining his master's degree, cum laude, in political anthropology, Mafeje headed abroad to Cambridge University in England, to write his doctoral thesis based on fieldwork in rural Uganda. There he obtained a PhD in anthropology and rural sociology in 1966. He travelled the world and left his footprints in countries such as Tanzania where he held a senior position at the University of Dar-es-Salaam. He also held professorships at the American University in Cairo and Makerere College.
In 1973, at the age of 34, he was appointed professor of anthropology and sociology of development at the Institute of Social Studies in The Hague. This was accomplished by an Act of Parliament and with the approval of all the Dutch universities, making Mafeje the first African scholar to be so distinguished in The Netherlands. His name appears in the prestigious blue pages of the Dutch National Directorate.
During the long years of his exile from South Africa, the Council for the Development of Social Science Research in Africa (CODESRIA) became Mafeje's home where he contributed in no small measure to charting an Afrocentric approach to the study of African issues. But he also had an enormous impact outside Africa where he had many experiences as a visiting researcher, fellow or professor at Cambridge University, the University of Copenhagen, the Nordic Africa Institute in Uppsala, Umeå University in Sweden and NorthWestern University in Chicago.
His most productive years were during the 1980s and 1990s, publishing widely on a diverse range of topics. He wrote a path-finding article, 'The Ideology of Tribalism', and also book chapters entitled The Land Question and Agrarian Revolution in Buganda, Religion, Class, and Neo-Colonialism, State Capitalism or Revolution'
During his academic years Mafeje entered numerous debates challenging the concept of a dual economy, on the nature of the agrarian and land questions in Africa, and on the significance of the Soweto uprising in South Africa.
Mafeje described himself as being South African by birth, Dutch by citizenship, and Egyptian by domicile.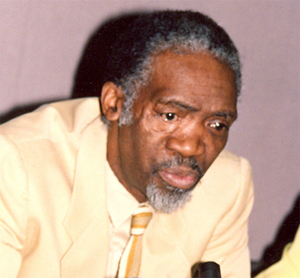 In 2000 he finally returned to his homeland, South Africa, where he was appointed a research fellow by the National Research Foundation (NRF) working at Unisa's African Renaissance Centre. Although he was involved with the Council for the Development of Social Science Research in Africa (CODESRIA) throughout his life, it was only on his return to South Africa that he became a member of the scientific committee of the council, and in 2003 was awarded honorary life membership. Owing to his outstanding contributions, he was appointed a CODESRIA Distinguished Fellow in 2005.
Mafeje died in Pretoria two days before his 71st birthday on 28 March 2007. In his tribute to Mafeje, Professor Fred Hendricks from Rhodes University stated that, "He was a respected scholar and deeply committed to the pan-Africanist cause of political, economic and cultural emancipation." Adebayo Olukoshi, Executive Secretary of CODESRIA, declared Mafeje a "great pan-African, an outstanding scientist, a first rate debater, a frontline partisan in the struggle for social justice, and a gentleman of great humanitarian principles".
Mafeje will be remembered for having strong opinions and for his intelligence, focus and courage as a scholar who did not fear to raise matters that were challenging within the social scene.