Consulting Psychology Conference 2021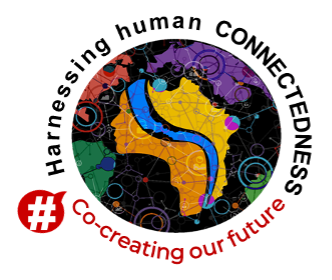 The world is dealing with mass trauma! The global pandemic has forced profound changes into our personal and professional lives and will continue to test our capacities to relate in unprecedented ways. As we look toward our futures, we confront social isolation, an uncomfortable interface with technology, mental health illness, and complex leadership challenges among others. In finding hope and the capacity to thrive, this year we shift the focus towards our human need for connectedness as a means of co-creating our futures. We interrogate the means through which we imagine, visualize, and construct our futures by being constantly attuned to and emotionally available for one another. With the restoration of hope in mind, how will consulting psychology facilitate the co-creation of a better future through harnessing human connectedness?
We depart from the notion that human connectedness is based primarily on face-to-face interactions to a more diverse and virtual world of human connection that requires awareness, skill and practice. As is the focus of consulting psychology, effective human connectedness has implications across individual, team and organisational levels of existence.
Join us to explore the following themes:
Workplace well-being – connectedness in a disconnected, uncertain world
The impact of technology on harnessing human connectedness
Restoration of hope and meaning from an African perspective
Back to the future (co-creating our future)
The role of consulting psychologists in harnessing human connectedness
Last modified: 2021/07/21