Undergraduate qualifications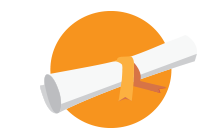 Applications will be open from 21 August - 28 September 2018.

Think carefully when choosing your qualification
Consider your personal qualities and your career path. Ask yourself: How will the qualification I choose help me where I want to go? Am I ready for distance education at a practical level?
Search for or find your qualification
Find a qualification based on a college
Find a qualification by level
Explore qualifications by interest fields
General admission requirements for undergraduate qualifications
Your admission to Unisa is dependent on you meeting the specific admission requirements for your chosen qualification. If you don't meet these requirements, you may want to consider alternative qualifications or possibly, if you qualify, an extended programme, enabling you to register for limited modules in your first year.