Honours degrees & postgraduate diplomas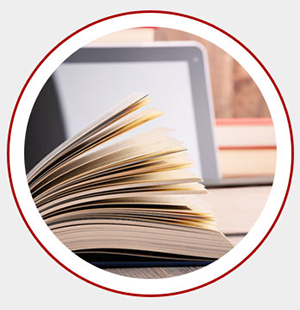 Unisa is known as a provider of fair and equitable access to higher education opportunities. Flowing from its social responsibility to address past inequalities, Unisa has an application and selection process that effectively addresses historical imbalances without sacrificing quality standards.
This process promotes focused attention towards improved student support, and the alignment of our new student intake with the available academic capacity and required infrastructure to maximise all students' chances of success.

What does the selection process entail?
Unisa will assess your application according to the academic admission requirements for your qualification(s) of choice and the final mark obtained for your major subjects at third-year undergraduate level. If you do not meet these requirements, your application will be rejected. You will be provided with the reason why your application was rejected and/or a way forward.
Please note that meeting the minimum admission requirements is not a guarantee that you will be admitted to a higher-level qualification (postgraduate diploma or honours degree), as spaces are limited.

How does the application process work?
You may apply for a maximum of two qualifications, ranked in order of preference (although you may only register for one should both of your applications be successful).
Unisa will inform you of the outcome of your application.
Spaces for some qualifications are limited and offers will only be made once all the applications received have been processed. In such cases, your application will be processed and you will be informed that your application for your qualification of choice is subject to enrolment management.
First-time applicants to Unisa must complete the First-Year Experience MOOC (FYE massive open online course). You will not be able to accept Unisa's offer if you have not yet completed Unisa's free online MOOC.
You must accept or decline Unisa's offer within the prescribed period of time.
You may only accept one offer. If you accept an offer, the other application for admission/offer will automatically fall away.
If you accept Unisa's offer for the 2022 academic year, you may only register for the qualification and specialisation for which you received an offer. You may also only register for the 2022 academic year. Should you decide not to register for the 2022 academic year for any reason, you will need to apply for admission during the next application period.
Please note: The University of South Africa reserves the right to withdraw any offer for admission to the 2022 academic year should it be found that you do not meet the statutory, college and/or minimum admission requirements for the qualification to which you have been admitted. In such a case, if you are already registered, the university will refund any registration fees paid towards said qualification.

Who must apply for admission?
Everyone wanting to start a new qualification must apply for admission. This includes
first-time Unisa applicants.
Unisa students changing to a new qualification and/or changing the specialisation of a current qualification.
applicants in their final year of an undergraduate qualification who wish to continue with postgraduate studies.
Please note: You must apply for admission if you previously applied for admission and were offered a space, but did not register for any reason.