As activities that form part of the annual Research and Innovation month continued, the Department of Art History, Visual Arts, and Musicology hosted a 20-minute film-screening seminar themed Writing new music for South Africa's oldest feature film: Reimaging identity through film music in De Voortrekkers (1916).
Held on 9 March 2017, the seminar was based on doctoral research looking at the history of South African film music. Christopher Jeffery, lecturer from the department said he chose De Voortrekkers because it was an extreme example of a particular model of racial representation, which also offered a platform to explore the film's music to address issues of identity.
His approach involved reinterpreting the film's highly biased analysis of characters' motivations, in which the Boers are inherently noble and trustworthy and the Zulus are treacherous. The film's characters, he said, were not based on contemporary historical scholarship.
He also said that the film once held a central position in South Africa's film oeuvre and in national mythology. Outside specialised circles, not many are aware that 100 years ago South Africa's film industry was experiencing a boom period. However, the choices regarding silent films available for scoring are limited, as few have survived and access to these can be difficult, he added.
Why focus on what Jeffery referred to as an "old, ideologically suspect text"? He said this was in part due to the wider discourse opened up by movements such as #RhodesMustFall, where the role of historical artistic artefacts took centre stage, among other important related issues.
There are other filmic precedents for approaches to a text such as De Voortrekkers; for instance, Leni Riefenstahl's oeuvre, Triumph of the will, and DW Griffith's Birth of a nation. It is important to consider their film technique not simply in isolation but alongside a study of representation as it relates to that technique.
Jeffery pointed out that representation of race in film and film music remains problematic; therefore it is important to address it as a contemporary problem, not just a problem of the past.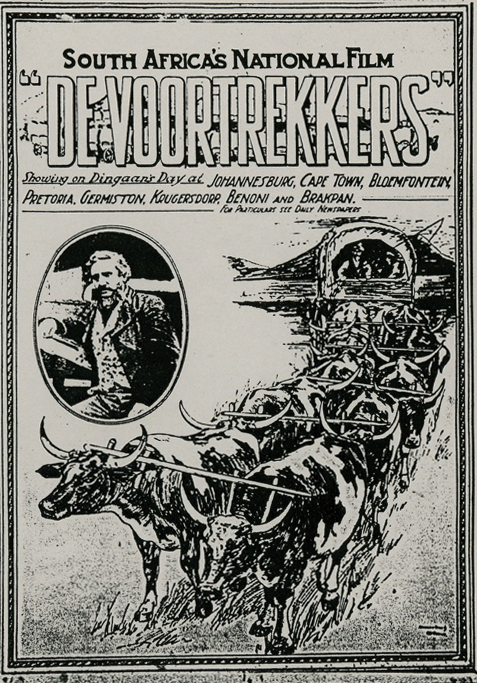 *By Ian Mabaso
Save